10th International Conference on the Asia-Pacific Region: The Asia-Pacific Region In The Post-Pandemic Reality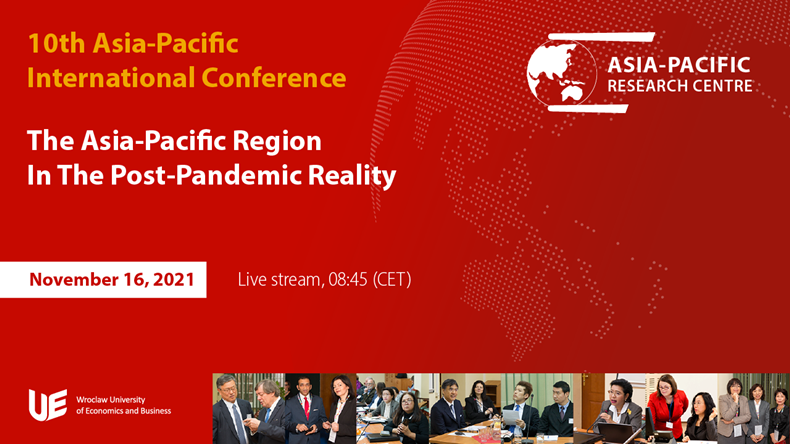 Asia-Pacific Research Centre of the Wroclaw University of Economics and Business invites you to
the 10th International Conference on the Asia-Pacific Region: The Asia-Pacific Region In The Post-Pandemic Reality
streamed online on November 16, 2021.  
Knowing how the coronavirus pandemic has already affected this region (and individual countries) and how this crisis has vastly influenced the economic, social and political reality, the time has come to ask questions about the future. What will be the post-pandemic reality in the Asia-Pacific region? What opportunities and threats may arise from this crisis? What will the new order in this region look like in the context of economic, social, and political changes?
On November 16, 2021, we will discuss these issues with the ambassadors of Australia, Japan, New Zealand, India and Indonesia and scientists from Japan, Vietnam, Peru and Poland.
Join us via Youtube broadcast:
https://youtu.be/SDG9hOJdaVs
or find out more about the conference on the Asia-Pacific Research Centre website:
https://www.azja-pacyfik.edu.pl/