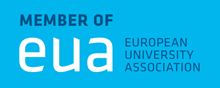 The EUA's Institutional Evaluation Programme
The Institutional Evaluation Programme (IEP) is a quality assurance agency and an independent membership service of the European University Association (EUA) that has been designed to ensure that higher education institutions gain maximum benefit from a comprehensive evaluation conducted by a team of experienced European higher education leaders.
Consistent with institutional autonomy, the mission of IEP is to support higher education institutions and systems in developing their strategic leadership and capacity to manage change through a process of voluntary institutional evaluations.
IEP evaluates higher education institutions in the context of their specific goals and objectives with the aim of improving quality. The Programme applies a context–driven approach to its evaluations, emphasises an inclusive self-evaluation process and institutional self-knowledge as a contribution to improved strategic leadership accompanied by efficient internal governance and management, as well as for external accountability purposes.
Therefore, IEP evaluations focus on the effectiveness of quality culture and the degree to which the outcomes of the internal quality processes are used in decision-making and strategic management, as well as on identifying any gaps in these internal mechanisms. The IEP evaluations have a formative orientation, i.e., they are aimed at contributing to the development and enhancement of the institutions. IEP is not geared towards passing judgements, accrediting, ranking or comparing institutions.
The IEP evaluation team consists of rectors or vice-rectors (active or former), a student and a senior higher education professional acting as team coordinator. Team members provide an international and European perspective; they all come from different countries, and none of them comes from the country of the institution being evaluated. Team members (other than the team coordinator) are not paid for their IEP work; they are motivated to serve by a commitment to the Programme's nature and purposes and by a desire to contribute to the development of the institution being evaluated.
During the first visit, the evaluation team becomes acquainted with the institution and its environment. In the second visit, generally two months later, the focus is on finding out whether, how, and how effectively, the institution's strategic policies and quality procedures are implemented.
It should be emphasised that the main preoccupation of the team is to be helpful and constructive. Team members will come prepared to lead discussions with carefully prepared questions. Sessions are intended to be interactive. No formal presentations should be made.
The evaluation team's conclusions and recommendations are collected in a report that will be presented to the institution and subsequently published on the IEP website.
Since 1994, over 400 evaluations and follow-up evaluations in 49 countries (mostly in Europe but also in Latin America, Asia and Africa) have been conducted by IEP. These have included all types and sizes of higher education institutions: public and private universities and polytechnics, comprehensive and specialised institutions, including art and music schools.

The European University Association (EUA) is an organization of European universities conducting research and teaching as well as national associations of rectors and other organizations related to science and higher education. The European University Association (EUA):
was founded in 2001 as a result of the agreement between two CRE organizations - the Association of European Universities and the Confederation of EU Rectors' Conference,
currently has more than 850 member organizations in 48 countries,
accredited 400 business schools.
EUA provides members with the opportunity to exchange information in the field of higher education and research. It also enables sharing of best practices by participating in joint projects and events involving many universities. EUA accreditation - the Institutional Evaluation Program (IEP) supports institutions in developing their strategic leadership and ability to manage change.
Wrocław University of Economics had submitted an application for co-financing the process of applying for EUA – Institutional Evaluation Programme accreditation as part of a non-competition conceptual project entitled "Foreign accreditations" co-financed by the European Social Fund. The application was approved, as a result of which the University was granted funds to be used in the EUA accreditation process.