University of Pannonia
, Veszprém, Hungary is glad to invite students to spend two weeks in the Summer University in Hungary, close to the Lake Balaton for free.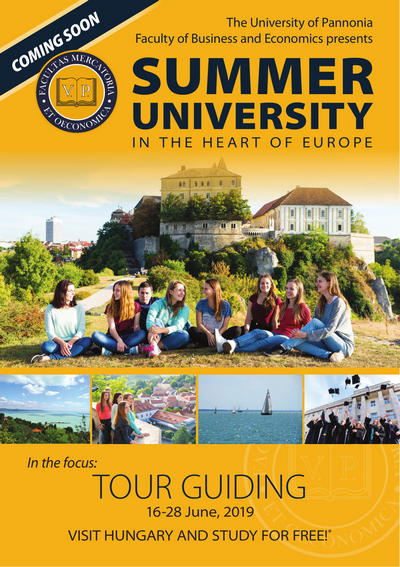 In the focus students can study TOUR GUIDING.
The aim of the Summer University is to make the Hungarian Higher Education more attractive for international students. Summer University provides good opportunity to introduce Hungary with the eyes of a tourist and a student in the same time while feeling the special atmosphere of a countryside university and a wonderful, historic town. Student just have fun and behave like a tourist meanwhile get to know deeply the methodology and practice of tour guiding. Through the programmes students of the Summer University easily lean leisure management, sport activity management, thematic trip organization, historic and religion trip guiding.
The Summer University is for free this year.
Moreover participants can enjoy the professional study course, the organized additional programmes, the accommodation for 12 nights and three meals per day sponsored by the University of Pannonia. The travel cost to Hungary and the spending money need to be covered by the participants.
Visit the website for more information:
http://www.gtk.uni-pannon.hu/summer-university-2019/
or
the leaflet of the programme
as well.
Application is possible online. University can accept 18 applications, not more.