After arrival
After your arrival in Wrocław it is recommended that you visit the International Cooperation Center as soon as possible to confirm your arrival and sign the Arrival Certificate (if required by your university). Also, if you have any questions (which you surely might have), feel free to talk to our Erasmus Coordinators.
---
ORIENTATION DAYS (

)
At the beginning of every semester, the university offers for new Erasmus students the possibility of taking part in the "Orientation Days".
The "Orientation Days" is a unique programme for new Erasmus students coming to the Wrocław University of Economics, designed to provide you with all the information and tools necessary for your successful stay in Wrocław and to help you clear all the formalities and settle into your new life in Poland. Participation in the "Orientation Days" is optional but highly recommended for all newcomers to ensure a smooth start at the Wrocław University of Economics.
Why should I participate?
you will get a bit of useful information related to the system of education at our university, courses, accommodation, Polish course, etc.,
you will get to know the Polish language and culture,
you will be shown around the university campus,
you will meet other Erasmus students and you will make your first friends,
you will have a lot of fun with the ESN team (city tour, pub crawl, parties and much more)!
How can I apply?
About two weeks before the start of the Orientation Days you will receive an email from the International Cooperation Centre with detailed information on this event. You will be also asked to confirm your presence.
---
STUDENT CARD
(

)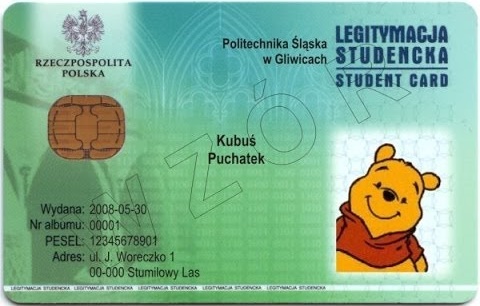 As an international student you need to know that this is the most important document for each student. You will need this ID card to obtain access to our library and to be eligible for student discounts: 50% for public transport, 37% for train tickets (age limit 26) and also for museums, theatres, cinemas and exhibitions, etc. You can also get a discount in some restaurants, so always ask if it applies.
Your Student ID Card can be also used as a prepaid ticket for public transport (instead of buying an URBAN CARD)!
All you have to do is to fill in the application on the website urbancard.pl/wniosek-o-wydanie-karty and go to one of the four customer service points:
For example:
ul. Racławicka 2-4, 53-146 Wrocław,
opening hours:
Monday through Friday 8 a.m. – 6 p.m.
ul. Grabiszyńska 9, 53-501 Wrocław,
opening hours:
Monday through Friday 8 a.m. – 6 p.m.
To get more information about available tickets and the use of your Student ID Card as an electronic ticket visit
www.urbancard.pl
. 
You can get your student card upon your arrival either during the Orientation Days or in the International Cooperation Center.
---
LEGALIZATION OF YOUR STAY – RESIDENCE PERMIT
(

)
Shortly after arriving in Poland and moving into the dormitory or private flat foreign students have to apply for a temporary residence permit. Students from the EU member states have a right to stay in Poland without a need to register their stay for a period of three months, whereas students from other countries have 30 days to apply for a residence confirmation and a temporary residence permit.
The procedure for
All students (EU and non-EU)
is described
HERE
.
With all required documents you must go to:
Dolnośląski Urząd Wojewódzki (Voivodeship Office)
Wydział Spraw Obywatelskich i Migracji
Oddział ds. Cudzoziemców
Pl. Powstańców Warszawy 1
50-951 Wrocław  
Apart from the registration of your stay you should also confirm the fact of having a temporary residence in Poland. This is handled by the Municipal Office (Urząd Miejski).  The procedure for
All students (EU and non-EU)
is described
HERE
. You have to take with you the same documents as listed above and the same time limits as stated above are applicable and go to:
Urząd Miejski (Municipal Office)
ul. Gabrieli Zapolskiej 4
50-032 Wrocław
You can get the Certificate of Enrolment ("Zaświadczenie") in the International Cooperation Center (building A1, room 27).
---
OPENING A BANK ACCOUNT
(

)
It is advisable to open a personal bank account with a local bank (especially for those students who will stay in a dormitory). Most banks offer special student accounts which are often free of charge.  
Most banks allow their customers to access and operate their accounts online. Opening a bank account enables you to keep your money in a safe place, use necessary amounts when needed as well as pay without cash (debit cards), make wire transfers, etc. After opening an account the bank issues a debit card which you can use when you want to withdraw money from an ATM or make payments up to a set limit. Detailed bank offers may differ – we recommend contacting directly a financial consultant at the bank branch.