During your stay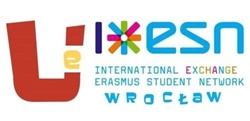 ESN is a Europe-wide student organization and its main goal is to support and develop international student exchange programs, especially the Erasmus Program. ESN will help you during your stay in Wrocław.
The main focus of ESN UE is on new coming exchange students who often face problems (and feel abandoned) in their new environment. Therefore, ESN UE members offer help in the academic, social and practical integration process. This is mainly done through activities in local sections, which include cultural and social events such as trips to various places within the country, film nights, language projects, international food festivals and last, but not least, parties.
---
CAMPUS (

)
Our academic facilities, dormitories, sports centre (with a swimming pool, sports halls, fitness area and climbing wall), student clubs, bookshop and library are located in one campus, suitably located near the city centre. There is no need to commute from place to place. All your needs are catered for in our beautiful and modern campus.
Canteen and Cafeteria
The main student canteen is located in building D and offers hot meals for lunch (approximately PLN 12), snacks, and hot and cold drinks. Other cafeterias are situated in building P ("Bazylia") and CKU ("Kamienna Bistro") and there is also a student club "Simplex" on the campus, where you can meet your friends, play snooker and get something to eat. 
There are many other places close to the university where you can eat for a good value of money (Arena, Sky Tower, Arkady…).  
Wireless Internet access on Campus
In order to obtain access to the protected WiFi Eduroam available on the Campus, please send an email to:
eduroam@ue.wroc.pl
with the following contents:
Email subject: WiFi eduroam-Erasmus
Email body: Student ID number (Nr albumu: the number on your green student's ID card), name, surname
The reply with login credentials will be provided to you within 3-4 business days.
Library

The Main Library
of the Wrocław University of Economics offers employees, students and all interested parties full access to the Library collections, electronic resources and wireless Internet as well as comprehensive scientific and business information. In the Open Access Area, registered readers can browse collections on the spot or borrow them using self-service lending machines or in the Lending Room. Books may be returned 24/7 by means of a book drop located outside the main entrance to the Library in Wielka Street. The Scientific Information Department (OIN) provides assistance in searching for information, using databases, searching for subject-related literature etc.
European Documentation Centre which is located in Scientific Information Reading Room (building W, 1st floor, room 110) offers over 1000 books and journals on European integration, education, social and regional policy, agriculture, environment, energy and transport, as well as statistical publications and bibliographies, supplemented by information booklets and European guides.
Our collections consist mostly of sources and literature from the area of economic sciences:
printed books and periodicals,
journals and books in online access,
databases.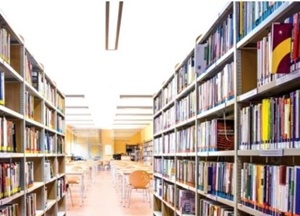 You are more than welcome to use the collection of our Library in buildings U and W! First you should
register on-line
. A registration form is available by an icon in the right upper part of the screen after entering the library catalogue. While filling in the form pay special attention to all the fields marked with a red dot – they are obligatory. After filling in and sending the form it is necessary to turn to the Lending Room within 14 days since the remote registration, to activate an account.
If you need more help, the Library staff will give you all the necessary instructions how to efficiently use our resources.
Sports Center
The Department of Physical Education and Sports offers regular courses of physical education as well as supplementary sports training, recreation and rehabilitation for students and employees of the University. Our activities are organized with support from the University Club of the Academic Sports Association. At the moment, we offer courses and training in 20 sports disciplines, such as aerobics, athletics, badminton, basketball, fitness classes, football, handball, rock climbing, swimming, table tennis, tennis, unihockey, volleyball and more.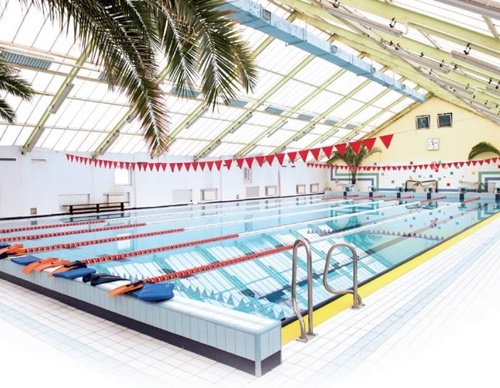 Please, remember that the website of the sports centre (
www.swf.ue.wroc.pl
) is in Polish only, so you might need some help with translation (ask your mentor or Polish students). Registration for the sport classes starts during the first week of the semester when you can register only online. If you do not register during the first week, you can sign up for classes during the next two weeks by registering at the sport office desk.
---
POLISH LANGUAGE COURSE
(

)
The University offers free Polish language courses for the exchange students. The courses are provided during each semester and have levels for students to choose: A1, A2, B1, B2 according to the European Reference Guide (the group is created if 15 students apply for a specific level).
The course content will also help you to get acquainted with the Polish culture.
The contact person is Halina Karaszewska (
halina.karaszewska@ue.wroc.pl
).
---
COURSES IN ENGLISH
(

)
The Wrocław University of Economics has a wide range of courses taught in English available for Polish and international students. The courses are divided into two sections:
English courses for Erasmus and Free Movers students, and
Regular English programs. 
Information on the courses offered in a given academic year are available
HERE
.
---
STUDY PERIOD EXTENSION
(

)
If you are interested in prolonging your stay at our university, you have to inform the International Cooperation Office/coordinator
at your home university first
. If they agree, please, contact the International Cooperation Center at our university. You will receive an application form for study period extension which needs to be duly signed and stamped by your university. On the basis of this document you will be accepted to stay at our university for the whole academic year.
The deadline for extending your study period at the Wrocław University of Economics is 31 December.
---
HOW CAN I CONTACT LECTURERS?
(

)
If you wish to contact your lecturer, the easiest way is to contact him/her via email. You can find the email addresses on our university web page (
ue.wroc.pl
). You type in the lecturer's name, and the lecturer's profile with the email address will come up.

For example: our ECTS Coordinator: Tomasz Dyczkowski, PhD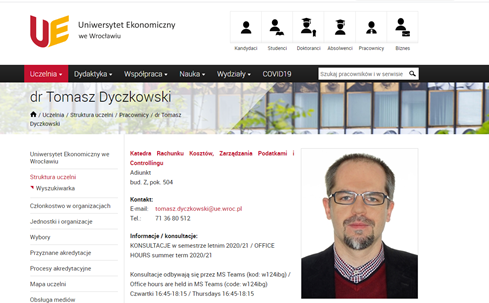 There is also a general rule for email addresses of our university staff:  name.surname@ue.wroc.pl
However, lecturers might use their private email addresses as well, so it is better to ask for the current e-mail address at the first meeting. 

---
FAQ1 Can I change the original Learning Agreement? If so, how much time do I have to make any changes?
You have four weeks after the beginning of the semester to make any changes to your original version of the Learning Agreement. At that time you will have a chance to meet individually with ECTS Coordinator (Tomasz Dyczkowski, PhD) and discuss any changes to your course list.
FAQ2 I have to change my Learning Agreement, but the online registration system is already closed. What can I do in this case?
The online registration system is open for you only during the enrolment in September. During the first two weeks of October, it is still possible to make changes in the system, but they will be made for you by your contact person (Małgorzata Mazurek) at the International Office. Any changes you make to your original LA have to be reflected in the During Mobility part of the LA. After you prepare your During Mobility document, it has to be submitted at the International Office. If you have also the OLA version, where you need to have your changes signed by our Coordinator, please send a link to
malgorzata.mazurek@ue.wroc.pl
– OLA changes will be checked for compliance with your During Mobility paper document and forwarded to our ECTS Coordinator to sign.
FAQ3 Who is the responsible person for signing the Learning Agreement/Changes to the Original Learning Agreement?
Tomasz Dyczkowski, PhD is our ECTS Coordinator and he is the responsible person for signing the Learning Agreements/Changes to the Learning Agreement. If you need to have your Learning Agreement/Changes to the Learning Agreement signed, you can drop your documents in the International Cooperation Office and we will get the signature for you as we have regular meetings with the coordinator. After receiving the signature, we will send a scan to you and your university by email. 
In case of any remarks and questions regarding your choice of courses, please contact Tomasz Dyczkowski, PhD (
tomasz.dyczkowski@ue.wroc.pl
).