Ditalization is a major trend in virtually all industries today. It is considered a driving force of disruption that challenges existing product concepts, processes and business models for incumbents and empowers start-ups to create new disruptive value propositions. Many firms struggle to understand the implications for their existing business and to identify new business opportunities opened up by digitalization. Especially those firms that were not "born digital" need to undergo far-reaching transition processes that may overturn established job designs and ways of thinking.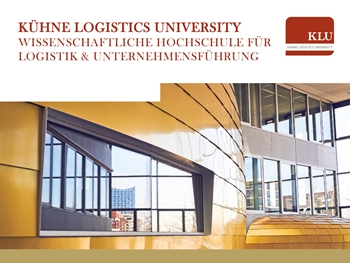 KLU Summer School in Digitalization
is targeted at Bachelor students pursuing a degree in the fields of Business Administration, Economics, Business Informatics, or Business Engineering. More detailed information on the content can be found on the website
https://www.the-klu.org/degree-programs/choose-your-program/Summer-School-in-Digitalization
KLU Summer School in Digitalization
Driving disruption in products, processes and business models
Date:
June 29, 2020 – July 10, 2020
Method:
Interactive lectures, case studies, group work, and excursions
Language:
English
Credit Points:
6 ECTS
Tuition Fee:
980 Euros
(includes teaching material, beverages, lunch and supporting program).
All students from partner universities will receive a 15% discount on the tuition fee.
Should you have any further questions regarding the summer school, please contact the program manager for International Study Trips Jennifer Tempski and Claudia Albrecht
studytrips@the-klu.org
or +49 4032 8707 19.