Professor Oleksandr DLUHOPOLSKYI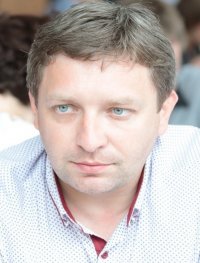 Research Interest:
Social economics, Public sector economics, Public choice, Macroeconomics, Macro analysis, Community development
Professional experience:
Professor, since 06/2017, Kyiv School of Economics (KSE)
Professor of Economic Theory Chair, since 11/2014, Ternopil National Economic University (TNEU)
Director, 09/2014 – 03/2016, Science and Research Institute of Innovation Development and State Forming in TNEU

Last publications:
Dluhopolskyi O.V. Crony-sectors and Power Distance: the importance for economic development // Traditions and Transformations: Abstracts of International Conference on Slavonic and East European Studies (June 23, 2018). –London, LCIR, 2018. –P.9.
Dluhopolskyi O.V. Integration of IDPs into host communities as a component of domestic social policy (case of Ukraine) // Устойчивое развитие экономики: международные и национальные аспекты: Электронный сборник статей II международной научнопрактической конференции, посвященной 50-летию Полоцкого государственного университета (7-8.06.2018). –Новополоцк: Полоцкий государственный университет, 2018. –С.21-22.
Dluhopolskyi O.V. The crony capitalism impact on economic development // Political and economic self-construction: citizenship activity and education: Proceedings of the VI international scientific and practical seminar (June 5, 2018) / Ed. by I. Bondarevskaya, B. Krzywosz-Rynkiewicz. –Olsztyn, Poland, 2018. –P.56-59.
Dluhopolskyi O.V. Ukraine's social policy in a context of welfare economics development // Accounting and finance the global languages in business: International Scientific Conference. 3rd edition (March 23, 2018). –Pitesti, 2018. –P.14.
Dluhopolskyi O.V. On-line курси зарубіжних університетів в контексті стимулювання мотивації до якісної вищої освіти // Інноваційний університет і лідерство: проект і мікропроекти -ІІ / За ред. Т.Фінікова, Р.Сухарські. –Варшава: Fundacja "Instytut Artes Liberales", 2017. –С.142-151.