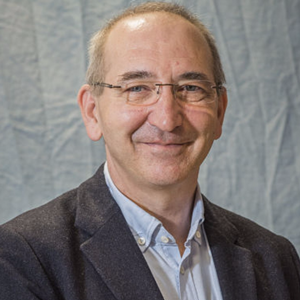 On June 7-8, 2019 Wrocław University of Economics is honored to welcome
Professor Jaime Bonache
from the University of Carlos III in Madrid.
June 7th, 16.00-20.30 103CKU  -
Global Compensation
(scientific seminars)
June 8th, 10.00-16.00 102E  -
Global Talent Management
(open lecture)
Jaime Bonache is Full Professor of Organization Studies at Carlos III University of Madrid (Spain) and Holder of the DAAD Guest Chair International Management at the University of Göttingen (Germany). He has also been Full Professor of International Human Resource Management at Cranfield School of Management (United Kingdom). For almost 20 years, Professor Bonache has been combining his teaching and research activities with consultancy in human resource management. His clients have included Alstom, Maier (Grupo Mondragon), Iberdrola, Ferrovial, Banco Santander, Endesa and the Renault Motor Company.
Professor Bonache has written and edited four books. Two of them (Dirección Estratégica de Personas and Direccion de Personas, with Angel Cabrera) have been best-sellers in a number of Spanish-speaking countries. With a focus on international human resource management, he recently co-authored a book with Paula Caligiuri and David Lepak entitled Managing a Global Workforce (Wiley Publishers, in Press). Professor Bonache's other academic publications include several articles in the International Journal of Human Resource Management, Organization Studies, Human Resource Management, Journal of Business Research and HRM Review. He has also been a guest editor of five special issues of international academic journals on trends in international human resources.
Professor Bonache is widely recognised as one of Europe¿s leading authorities on human resource management, and has participated in scientific committees for the Academy of Management and other major international research institutions. He has lectured at numerous universities in Europe, Asia, the United States and Latin America. He is the Associate editor of the International Journal of Human Resource Management.
Project coordinators:
dr hab. Sylwia Przytuła, prof. UE
dr Katarzyna Tracz  - Krupa