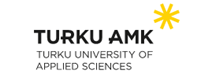 Turku Summer School
offers students an excellent opportunity to combine studying with an active social programme and enjoying the best of the Nordic summer. Turku Summer School is organised jointly by University of Turku, Åbo Akademi University and Turku University of Applied Sciences. Participating in the Summer Courses can be used as an orientation for new Master's Degree students or as a head start for new exchange students.
Summer courses 2020
The students can select from eight different courses – with topics ranging from Circular Economy to Game Development.
Fees
We offer -20% price for partner university students and degree students of organizing universities. The course fees (750—920 €) are course-specific.
The fee includes:
Registering to the course and customer service
Teaching, study facilities in Turku
Social Programme
Contact us! The summer school coordinators can answer your questions regarding accommodation, course fees, social programme, practical matters etc.
Contact via email:
summerschool@utu.fi