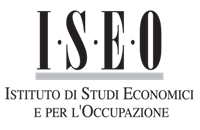 I.S.E.O. SUMMER SCHOOL with 3 NOBEL LAUREATES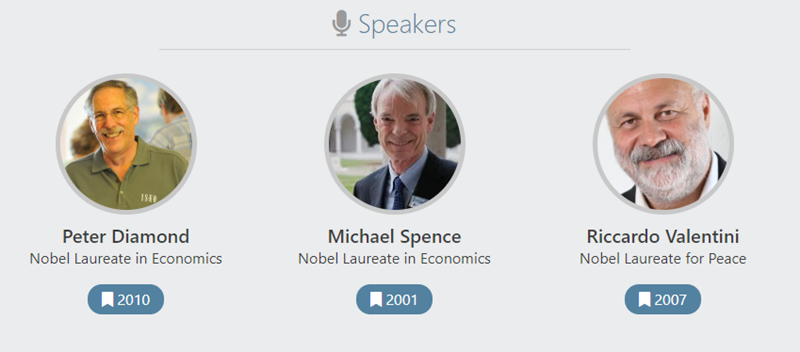 Further economists to be announced
"The Road Ahead: the Future of the Global Economy"
13-20 June 2020, Iseo, Italy
What's the I.S.E.O. Summer School in Economics?
It' s an intensive one-week course in Economics featuring Nobel Laureates and international economists as lecturers. It is organized by the
I.S.E.O. Institute
, a non profit association founded in 1998 by Nobel Prize Franco Modigliani and now chaired by Nobel Prize Robert Solow. The 17th edition of the Summer School will take place from the 13th to the 20th June 2020 in Iseo, Northern Italy.
Who will be lecturing at the I.S.E.O. Summer School 2020?
The upcoming edition features Michael Spence (Nobel Laureate in Economics 2001 - New York University), Peter Diamond (Nobel Laureate in Economics  2010 - Mit) and Riccardo Valentini (Nobel Prize for Peace 2007 - Intergovernmental Panel on Climate Change and University of Tuscia). Further international economists will complete the panel of the speakers, and their names will be revealed in the next few weeks.
What 's the topic of the I.S.E.O. Summer School 2020?
The course will be focused on "The Road Ahead: the Future of the Global Economy" and it will investigate some of the big issues that will affect global economy in the next few years. Economic growth, (income) inequalities, impact of the technological changes on labor market,  new approaches to social security and sustainable development are just few of the topics which will be covered. Conducted entirely in English, lectures of the I.S.E.O. Summer School are made of a fair combination between frontal speech and debates with the participants. 
Who attends the I.S.E.O. Summer Schools?
Every year the I.S.E.O. Summer School is attended by professionals, researchers, teaching assistants and graduate students (Masters and PhD) notably in Economics, Social Sciences and Finance. Since 2004, the I.S.E.O. Summer School has brought together over 1043 participants, representing 103 nationalities and 366 universities.

May I present my research during the I.S.E.O. Summer School?
Yes.The I.S.E.O Institute gives a few applicants the unique chance to present their research in front of the whole group of participants and, possibly, of some speakers.

Where does the I.S.E.O. Summer School take place?
The course takes place in a charming four star hotel in Iseo, a picturesque town facing the homonymous lake Iseo, in Northern Italy, not very far from Milan.
How can I apply?
You just have to fill in the application form  (downloadable from the
I.S.E.O. Institute website
) and send it back via email to
summerschool@istiseo.org
together with a personal picture and a cv.
What about fee & scholarship?
Full fee (including accommodation) amounts to 2.600 Euros but the I.S.E.O. Institute awards participants with partial scholarships amounting to 1.500 Euros. Therefore, participants only have to pay the remaining part, namely 1.100 Euros. The fee includes:
participation to Summer School's classes;
accommodation at the 4 star Iseolago hotel (13-20 June 2020) for a total of 7 nights with free access to swimming pools and sport facilities (accommodation will be provided in double rooms);
full board treatment (breakfasts, lunches and dinners are all included);
participation to the public conference promoted during the Summer School week;
reading material sent via email;
speakers' slides and presentations;
attendance certificate;
participation to the gala dinner with speakers, sponsors and local institutions;
participation to local trips;
local transportation within the area.
Travel expenses to and from Iseo are not included. Full scholarships are not available.
How can I gain more info?
You can visit the
I.S.E.O. Institute website
, where you can check out details of the upcoming edition or watch
photogallery
and
videogallery
from previous editions. You can also consult the
Iseolago hotel
or the
Lake Iseo
webpage. If you want to see our social media channels, you can search us on
Facebook
or
Linkedin
.