EFMD Programme Accreditation for International Business Programme

The Self-Assessment Report for International Business (IB) was submitted in January 2022, and on March 8-10, 2022, a virtual visit of the EFMD Accreditation Committee took place. Many thanks for its preparation are due to Magdalena Myszkowska, Ph.D. - IB Programme Manager and the International Cooperation Center, which supported the entire process.
We are proud of the positive assessment and recommendations of the accreditation committee, which confirmed the high quality of education and indicated directions for further improvement. This significant achievement is the result of the joint effort and systematic work of our academics, administrative staff and students, as well as the support of our external stakeholders.
Obtaining EFMD Global accreditation for the third programme conducted at the Wroclaw University of Economics and Business is a significant success, indicating that our University is strongly committed to striving to increase the quality and continuous improvement of management processes in the international dimension.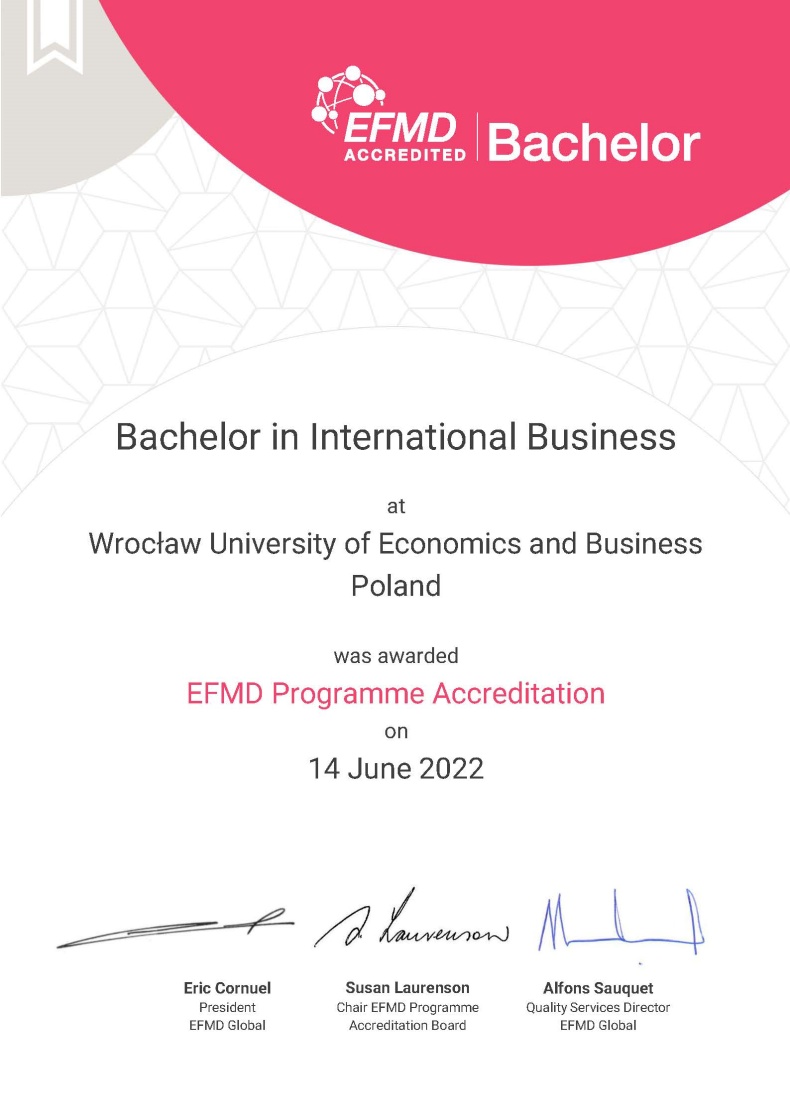 ---
EFMD Program Accreditation
is a leading international system for quality assessment, improvement and accreditation of business and / or managerial degrees and programmes, direct, mixed and online. Accreditation sets the standard for internationally recognized and expert-assessed programmes. The accreditation process covers all aspects of curriculum delivery: from the institutional, national and international environment, through its design, delivery, results and impact, to quality assurance processes. EFMD Global accreditation emphasizes academic discipline, practicality, the internationalization process as well as ethics and sustainable development.